Monster Hunter Portable 3rd USA Version Release?
Comments

19
MONSTER HUNTER PORTABLE 3RD Release
Edit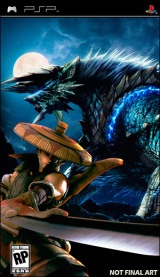 Monster Hunter Portable 3rd or Should i say Monster Hunter Freedom 3
On IGN i see Monster Hunter Freedom 3 Will release on December 31 2011 (Last Day of the year 2011) XD
The weird part is in here it says TBA To Be Anounced
http://psp.ign.com/objects/143/14325195.html
2.And in here it says it's December 31 2011 (Look at the Below of the Picture)
http://www.ign.com/cheats/games/monster-hunter-freedom-3-psp-14325195
Note: Gaming sites and gaming shops always, and I do mean ALWAYS, put the last day of the year on a game that they have no idea when the release date is. Chances are that after 2011 is over, the date'll change to December 31, 2012.